Before I Fall by Lauren Oliver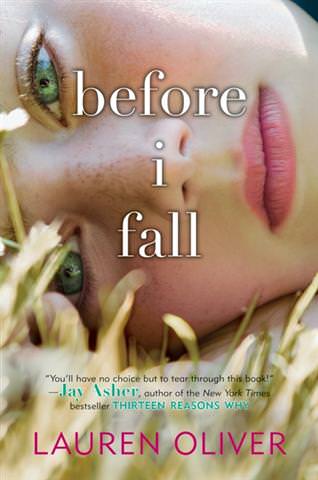 Been reading this at night when I should be sleeping. It's really good. The story is of a girl who is in an accident and dies but you follow her as she replays the day 7 more times, each time changing things and doing things differently then she had. You get to watch as she changes her thoughts on things and the way the world works. Its truly an interesting take on the afterlife and what happens when you die.
>I really liked the way the author developed the main character, she was brought to life and as you turn the pages she changes and becomes a different person and you feel bad that she is not alive anymore because you want her to be around for the life she is creating for herself. I really felt for the character and the anguish, heartache, anger and joy she feels on her journey.
All the rest of the colorful cast is a range of your typical popular girl and boys to your freaks and geeks and everything in between. The characters all have a range of emotions and quirks to them. You get to see them evolve as well as the story changes around them.
I'd definitely say if you haven't put this in your to read pile you should. It's a good read.